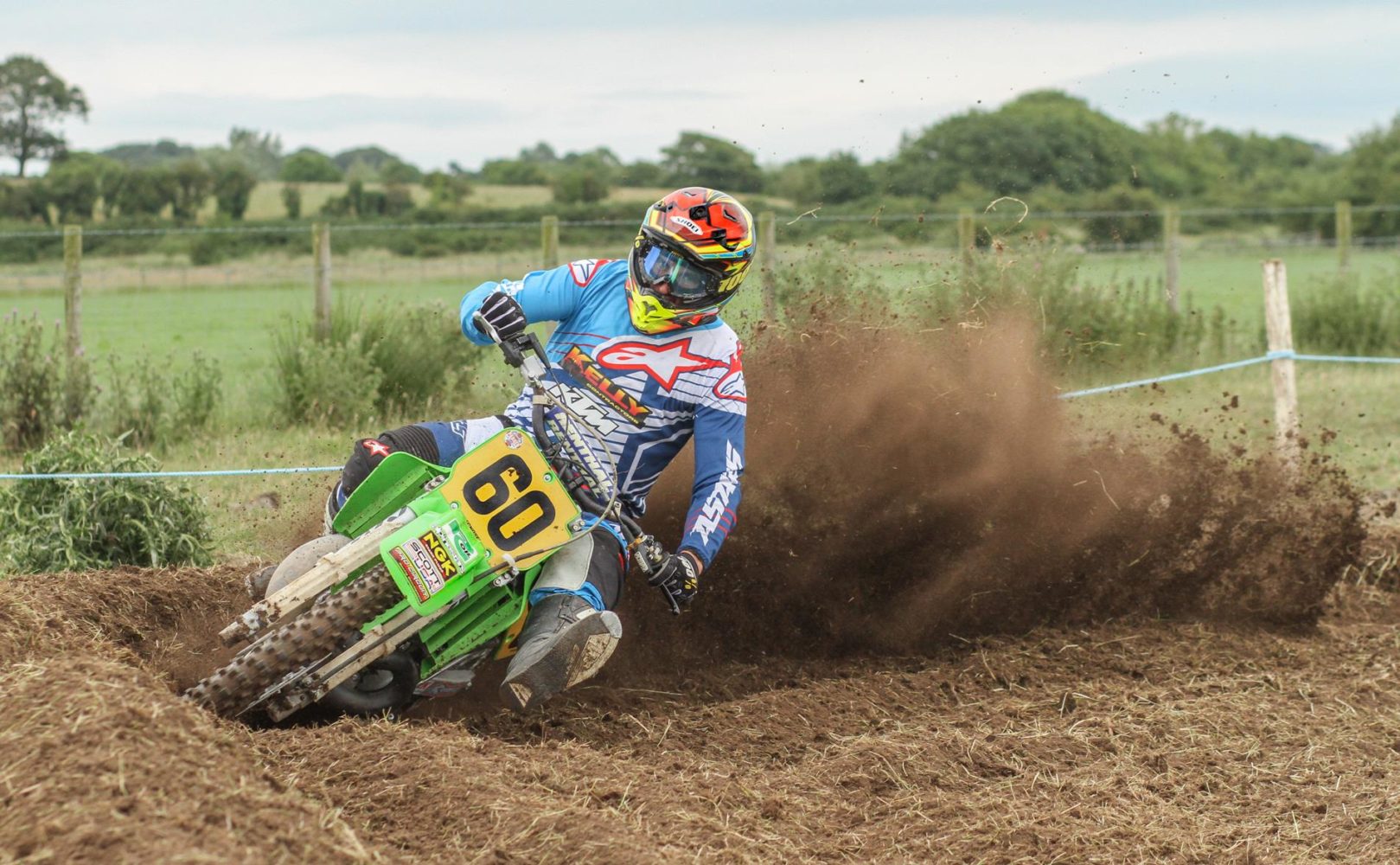 Stephen Kelly KX500 at Killough Photographer Ian Boyd
---
It looked like a good days racing near Ardglass on Sunday, thanks to all the helpers at the race and throughout the season, the faithful flag marshals, medics, officials,  landowners, track builders, track disassemblers and caterer.
Great entry of riders on a cold November day, it was very kind of landowner Philip Hamilton letting us use his land and towing vans in and out, also Heather Bishop doing Club Stewart the last couple of events and really helping in the paddock riding issue. Special thanks to Laurence & family, Wesley, Peter, Gerard, Marcel, Tadg, Stephen & David Russell, FastPhil & young Phil, Kevin & John, Jim Boyd, Stephen & Brett Kelly, Ivan Cairns, Norma, Darren, Jamie, Louise and anyone who helped.
The new season starts in a few weeks on the 1st January so not long to go, we should have the list of 2018 dates late December.
Next club meeting is Tuesday evening 7th Nov at the Templeton Hotel, Templepatrick from 8pm, if you want to let us know how we could improve the racing for next year come and say your piece and we will listen.
---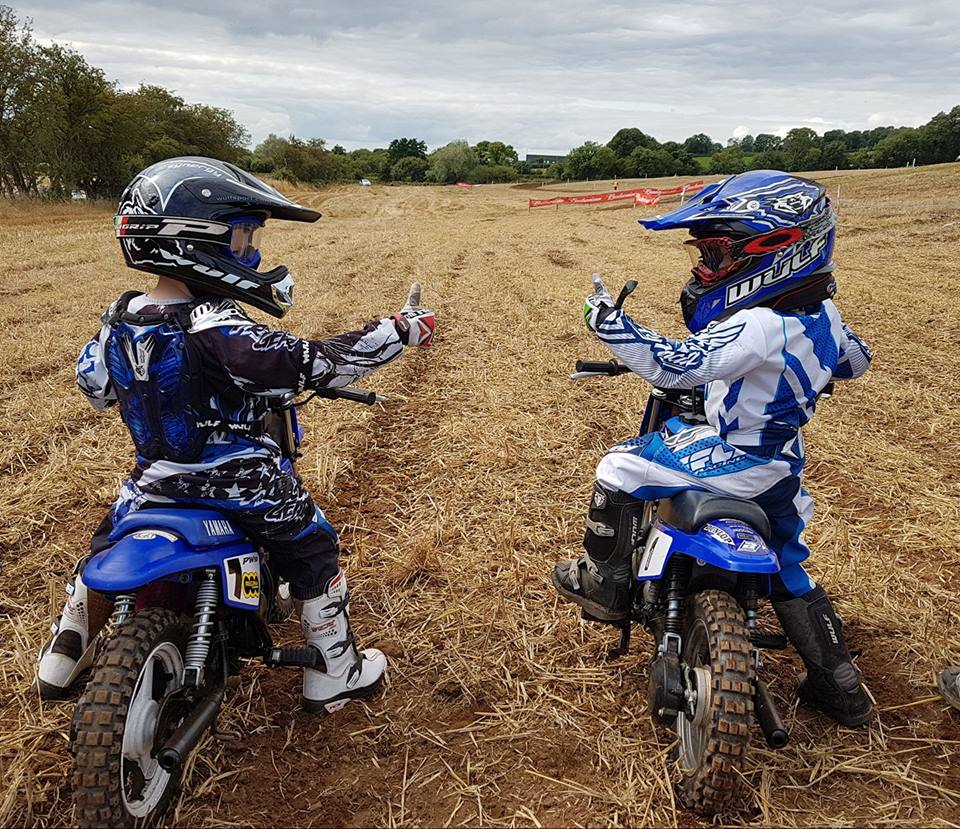 Peewees ready for battle at Parkgate Photo from Shona Anderton
---
The Evo shirts are nearly ready to go, we got the youth size chart only this morning and will taking orders once we get an idea of numbers. You can text me with the quantity, size, name and number on 07903021500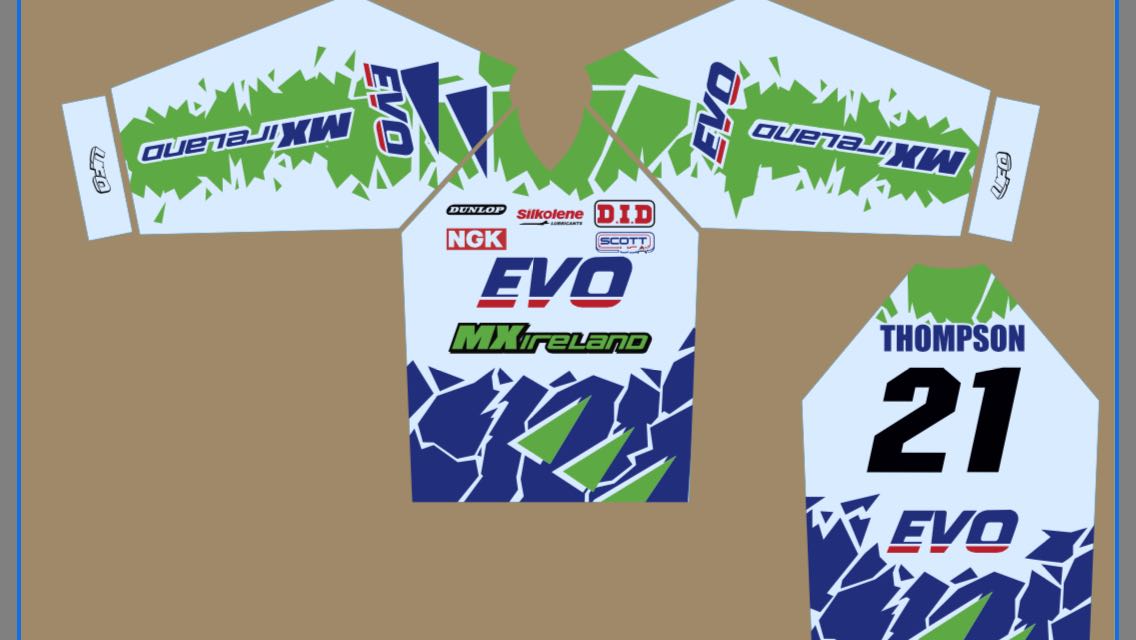 Size chart Adult Here
Size chart youth here
---
---
  2017 Knock dates
Knock Mcc Dates 2017
Day
Venue
2nd January
Monday
St Johns Point
19th February
Sunday
Portaferry
19th March
Sunday
 Bright
2nd  April
Sunday
 

cancelled

7th May
Sunday
 Ballyclare
4th June
Sunday
Ardglass
9th July
Sunday
Killough
13th Aug
Sunday
Parkgate
16th Sept
Saturday
Bells Hill
29th Oct
Sunday
TBC
---
Our classes for adult and youth. Evo and modern classes from experts to beginner
Adult £20
Youth £15
Automatics £10
£20 Adult fee covers all classes with appropriate bike (Evo). We take entries on the day, day licences are £10 for Adults and £5 for Youth. Rider sign on is from 8.30am to approx. 9.30am. 
Evo day running order
Practice
1 = Youth 125/250f
2 = SW 85
3 = 65cc/ auto
4 = Auto/newcomers
5 = Grade D
6 = Grade C
7 = Grade B
8 = Grade A
Race Block 1, 2 and 3
1 = Youth 125/250F/BW85
2 = SW85/65cc
3 = Evo C/D
4 = Evo B/A
5 = 65/Auto
6 = Auto/Newcomers
7 = Grade D
8 = Grade C
9 = Grade B
10 = Grade A
There will be 4th set with youth only (time permitting)
Some classes may be run together if they are low in numbers.
Entry Fees are:Autos  £10 Youth 65/85/125/250  £15 For a family of 2 or more siblings we will offer discount at sign-on Adult £20 Adult riders can ride in their Grade and the Evo class for no extra fee as long as the bike is eligible to ride in the Evo Class Tear offs – are not permitted on grass field tracks
We are always looking for more people to help us run these events, if you are interested in helping out please contact me. Anyone want to volunteer for flag marshalling. We pay flag marshals £30.
Contact me on 07903021500 or trevor.mcafee@live.co.uk
---
The 2017 Adult & Youth licence forms are available now.
On the links on the top menu you can now join the Knock MC & Car Club online. The 2017 licence forms are now available. If you join online we can send you a licence form via post. Membership fees are £6 adult and £4 youth. (Under 16 on 1st Jan 2017)
---
Parents permission for under 18 year olds. Click here to download parent authorizing form.
In racing, under MRA rules, a parent must always accompany their child or children, (anyone under 18), to their race day and be with them all day. However in the event that this is not possible either one of the parents must put in writing their permission for another adult to act as their guardian for the day. This must be done in writing and the Parental authorizing form must be presented at each race day that this applies to. No written permission from the parent will mean a child will not be allowed to race.Please help us get it right on the day and fill the form in if it applies to you.
Day Licenses
Riders competing at MRA run youth events must have a current license from either the MRA or the Southern Center. A day license is at a cost of £10.00 for adults and new for 2017 is £5 for youth riders.  A day license can only be obtained by a youth rider if they bring proof of their date of Birth i.e. a passport, original birth certificate or a license from another recognized governing body.